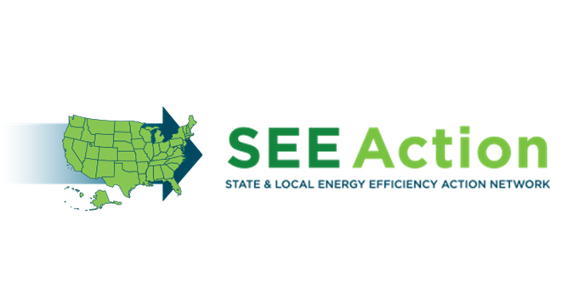 Industrial energy efficiency (IEE) is an energy efficiency resource that is not only a low cost option for many of these efficiency programs, but offers productivity and competitive benefits to manufacturers as it reduces their energy costs. However, some industrial customers are less enthusiastic about participating in these programs. IEE ratepayer programs suffer low participation by industries across many states today despite a continual increase in energy efficiency program spending across all types of customers, and significant energy efficiency funds can often go unused for industrial customers. Terumo BCT is among several companies that benefited from participation in energy efficiency program offerings. Terumo BCT (Terumo) (located in Lakewood, CO) participates in a rate payer funded program administered by Xcel Energy. Terumo manufactures technologies and devices in manual and automated whole blood processing, collection, and cell growth.
Working with their respective program administrators, Terumo was able to achieve considerable energy and cost savings through a range of energy efficiency projects. The energy efficiency investments and projects would not have been identified or implemented without technical support, personnel capacity, and planning support.
Terumo has been making full use of Xcel Energy's in-house and contracted experts since their relationship with the utility's energy efficiency account manager began in 2011. The Xcel Energy account manager's initial attendance at one of Terumo's external contractor meetings made all the difference since Terumo staff were previously not aware of Xcel Energy's program offerings. The continued follow through and technical support enabled Terumo to undertake some projects immediately, incorporate others into its three-year scheduling and budgeting processes, and embark on a longer-term, ongoing continuous improvement engagement under the PE Program. Terumo has leveraged Xcel Energy's engineering and feasibility studies as a basis to develop procurement plans and incorporate long-range scheduling and capital investment cycles. When projects were found not to be eligible for rebates because they had a payback of less than one year, the studies still brought awareness and they allowed Terumo to go ahead with these highly profitable EE projects. Terumo would have not otherwise pursued such projects. The data analytics and real-time tracking of energy use provided by Graphet Data Mining has also been key to enable the Building Operations Manager make operations and maintenance changes.
This excerpt is taken from the full article, available here.
Visit eere.energy.gov for more information.
.